✓ Locations Management
Locations Management for Google My Business and Business Profile
Location management helps you monitor profile items that require periodic updates, such as Adding a new Photo, Creating a Post, Responding to Questions, Addressing Reviews, and most importantly, Monitoring Profile Status:
If the profile gets suspended or goes inactive, the tool alerts you with a warning sign.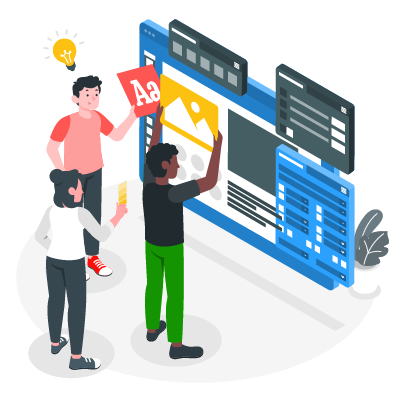 ✓ Setting up Location Management
Enable Location Management
Access Location Options through Complete Analysis and activate the options for Automatic Analysis and Show in Locations Management.
This way, the location will be monitored daily, allowing you to see all necessary updates.
✓ Centrally Monitor
Monitor profiles, make updates, and handle them regularly
View all items that require periodic updates on the profile centrally through the Locations Management menu.
It's possible to monitor dozens of profiles simultaneously and offer professional Google management services, charging on a recurring basis.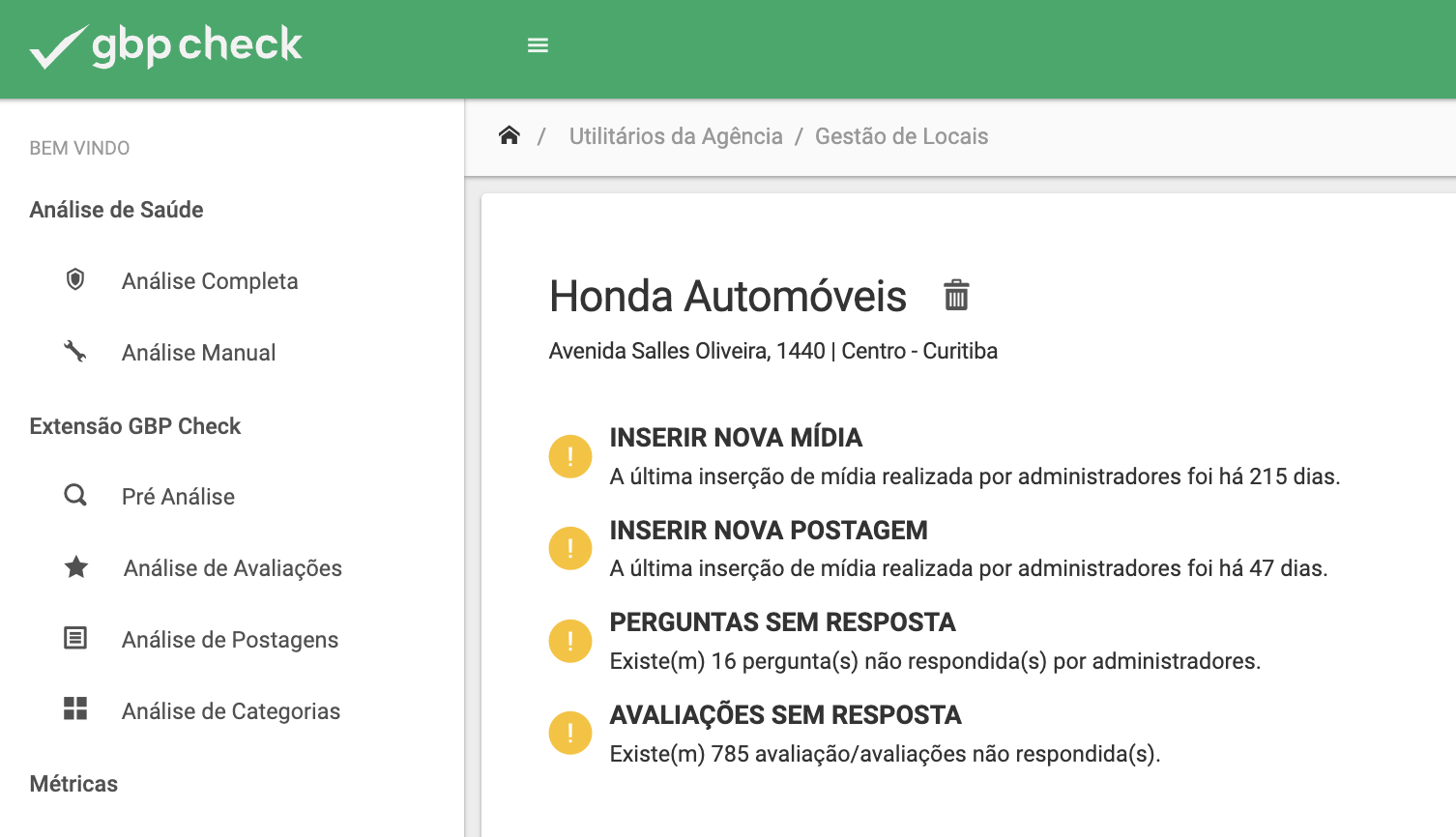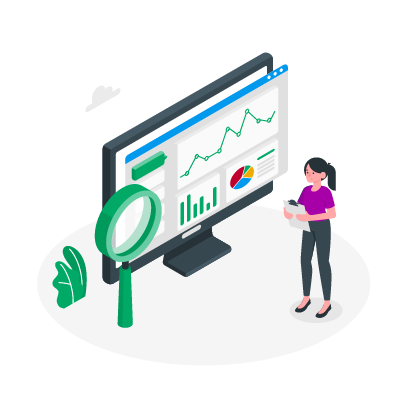 ✓ Be an Exceptional Manager

Professional management is with GBP Check

!
Become a specialized agency in recurring Google Profile Management and rely on GBP Check to assist you. We're here for that ❤️